About Us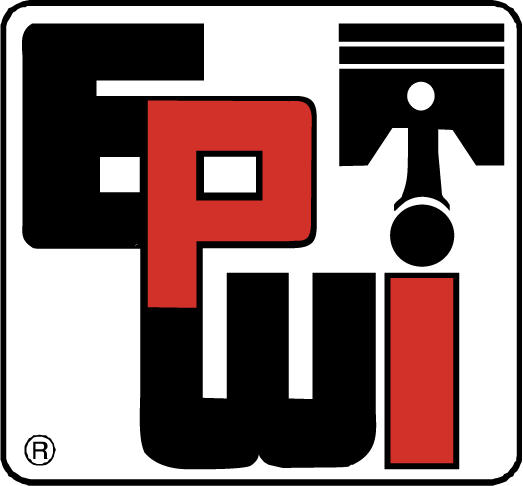 Engine and Performance Warehouse, Inc. (EPWI) was established in 1984.
EPWI Story
EPWI was an outgrowth of the original business, Heads by Paul, an automotive machine shop established in 1972, by EPWI's owner and President, Paul Van Woensel. HBP specialized in performance cylinder head work. EPWI was established to address a void in engine parts supply, and has grown to become one of the largest engine parts specialty distribution companies in the United States
Engine & Performance Warehouse, Inc (EPWI) currently services in excess of 7,500 active customers including Automotive Jobbers, Machine Shops and Engine Rebuilders.
Our company services the Central and Western United States with 12 distribution center locations that support customers in 21 states. Our distribution centers are strategically located to support next day ground shipment to virtually all of the markets we serve, providing superior service and economical shipping costs.
EPWI is an engine parts and engine kit specialist, warehousing and distributing over 100 engine parts product lines including an extensive array of performance engine parts product lines. We are one of the nation's leading engine kit suppliers. We produce our own extensive engine kit catalog and all support materials. We literally build and ship hundreds of engine kits every month. Over the years, EPWI engine kit sales have exceeded 1,000,000 engine kits!
We truly provide our customers "one-stop shopping", and a wide array of quality brand choices. We consistently maintain exceptional fill rate performance to our customers. We stock over 120,000 SKUs with typical daily fill rates exceeding 96%.
EPWI is committed to superior customer service and expert engine category support. EPWI customers are serviced locally by 14 field sales representatives and a telephone order sales department comprised of 35 qualified engine parts customer service representatives. Our collective engine parts experience is unparalleled in the marketplace.
We aggressively support our customers with a variety of sales, marketing and promotional programs to help our Jobber and machine shops customers compete, and to grow their businesses. Some examples of these programs include our quarterly Specials Catalog, targeted pricing programs, web-based "street pricing" guides, and national parts finder program. We consistently monitor the wholesale and retail pricing markets and build programs to insure our customers continue to be competitive.
Throughout our 26-year history we have remained a stable, responsible and highly performing organization. We have built our reputation through hard work, diligent attention to our customer's needs and by fostering open, honest and trusting relationships with customers, suppliers, and employees alike. Our success has been guided by our mission statement which articulates our goals and guiding principles.
EPWI is strategically positioned for the future. EPWI's greatest asset is its people. Over the many years, we have assembled a great group of talented professionals. From our senior management to our customer service representatives, we have built a tremendous team that will help guide EPWI to the new and greater opportunities that lie ahead. We are very optimistic about the future and confident that we have the management resources and expertise to achieve continued success.
We have been significant innovators and continue to invest in new technologies, software systems improvements, new methods and procedures and other capabilities to improve efficiency and deliver ever increasing customer service. We are, and have been, technology driven. We are invested in EDI communications with suppliers and customers, state of the art website hardware, software and networks, and a global telephone system allowing a virtual telephone center that utilizes the full resources of our 35 customer service representatives across all locations. Our investment in infrastructure is very significant and will continue to help us out service the competition.
We are driven by a great passion for the automotive aftermarket and the industry we serve. We have labored to be good stewards of the industry and have contributed significant time and effort to the furtherance of our industry and its goals. We are active supporters of the industry and its trade organizations. We love this business (and it certainly helps to love what you do!).
Equally important are our customers. EPWI has prospered based on an unwavering commitment to our customers. We have remained committed to traditional 3-Step distribution and have refused to sell our customer's customer. This traditional approach and position has helped us earn our customer's continued trust and respect.
A strong customer focus has been a key to our success and will continue to be at the forefront of the organization. We work hard every day to give our customers the products, programs and pricing that meet their needs, ensure their competitiveness, and help them survive, grow and prosper.
EPWI Bio & Stats
Engine and Performance Warehouse, Inc (EPWI)
President & Owner: Paul Van Woensel
Date Established: 1984
Headquartered in Denver, Colorado and Dallas, Texas
Distribution Center Locations: 12
Outside Sales Representatives: 14
Inside Sales Representatives: 34
Total Employees: 150
Company History / Significant Events
1972 - Company first established as Heads by Paul (HBP) a performance & racing cylinder head specialist.
1977 – HBP becomes a full service automotive machine shop.
1982 – HBP establishes wholesales parts division and introduces first engine kit program.
1984 – Engine and Performance Warehouse (EPWI) established to serve the engine parts needs of HBP and other independent machine shops and engine rebuilders.
1985 – EPWI publishes first engine kit catalog
1986 – EPWI hires first outside sales representative
1989 – EPWI is founding/charter member of Engine Parts Group, Inc.
1994 – EPWI acquires the John D. Harvey Company, Dallas, TX.
1999 – EPWI acquires GT Parts & Machine, Oakland, CA
2001 – New Dallas warehouse and co-corporate office opened
2002 – EPWI introduces www.epwi.net website with online ordering and kit building capability.
2002 – EPWI acquires Quality Parts Service, Portland, OR
2006 – EPWI sells one millionth engine kit!
2010 – EPWI sells millionth part on-line